Polaroad offers many solutions to organize the best party every in Tuscany! 
Are you planning to throw a party in Tuscany and you would like to have polaroid cameras in it, but you don't want to buy yourself the instant cameras? We are here for you! We rent polaroid cameras for all kind of parties (including weddings)! 
You can choose among many different models of polaroid cameras (click here to see all the available models). You can let them available to your guests during the party to shoot polaroids. 
We also have personalized cards which can fit a polaroid inside. They can be a nice gift for your guests as a souvenir of the party.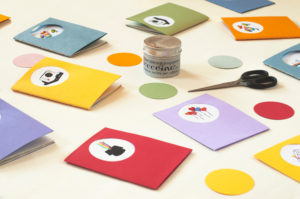 You can decide to gift each guest with a polaroid but also to prepare a nice album where you can stick the photos and where each guest can leave an inscription!
Kids will love shooting polaroid pictures and see them appearing just in front of their eyes! 
We rent polaroid cameras suitable really for everybody! 
Contact us or come to our shop in Siena to gather information about prices and available products. We offer polaroid rental in all Tuscany! 
If you organize your wedding in Tuscany and want to make it even more unforgettable contact us. Polaroad will make your party even more special!